Welcome to
Berta Lippert.com

. I'm

Berta

. My friends call me

B

. I'm pleased to meet you!

:)

Welcome to my little corner of the internet where I share

Inspiration

,

Motivation

and

Love

to live

Happy

and

Healthy Lifestyles

, full of

Purpose

and

Meaning

!
~ 

Advocate

,

Previvor

&

Champion For All Affected By Cancer 

~
I am the daughter of a

breast cancer hero

in heaven, my Mom, and a

cancer survivor,

my Dad. I myself am a

previvor

. 

My mother, father and I represent everything that could happen when it comes to cancer.

My mother paid the ultimate price. My father survived. And I was given the chance to look cancer in the face and say 'not me'. I am determined to take what has happened to me and my family and create positive change as a result through my career and the advocacy work I do for people affected by cancer.
New

Product Release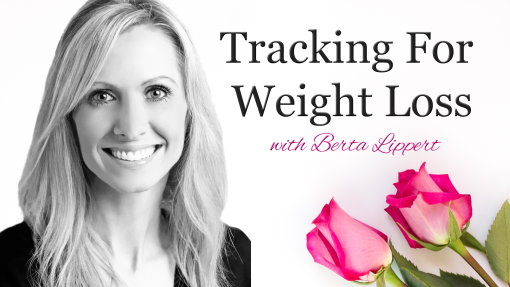 This training, created by Berta Lippert, is backed by over 17 years worth of research compiled by leaders in behavior change. It includes instructional videos and downloadable daily and weekly trackers. Learn More 
What People Are Saying
I started working with Berta some time ago on a journey of weight loss and a healthy life style change. To date I have lost a total of 73 pounds!!! I started at 273. With Berta's weekly coaching sessions of useful tools and a ton of encouragement, she helped me succeed in a goal to a better and healthier life style change. I have had a few set backs, but with Berta's check in and positive attitude, she helped me realize that my journey can continue. With her help I have decided to take it further to a goal of 195 and then maintain with my new lifestyle change. The last thing I would like to add is Berta made this easy because you get the sense she truly loves what she does and indeed has the heart of a teacher.  -M. G.
You did exactly what you've always done for me – broke something down into a way that I can completely understand. Thank you so much, B! That's wonderful and SO appreciated! I can definitely handle that! All the things you've accomplished, the joy you've brought people, I'm constantly amazed by you!– F. E.
My coaching sessions with Berta gave me a set of profound tools that provided insight and helped me through a confusing and frustrating period in my life. These tools are something I'll carry with me as I move forward in a new direction! I'd recommend her to anyone. She has definitely helped give me a new positive outlook on life! – K. P.

Berta takes the time to get to know your strengths to help you achieve your goals. She really cares and wants to make a difference in your life.– L. W.