Welcome to Berta Lippert.com. I'm Berta. My friends call me B. I'm pleased to meet you! :) I'm a Mayo Clinic trained and certified Health & Wellness Coach dedicated to helping you live a Happy, Healthy Life, full of Purpose and Meaning!
~
Balance

&

A

Healthy Lifestyle

~
Whether you're new to this lifestyle, or have been neglecting yourself for years, this is the place for you! There's no judgement here. I'm a single mom (learn more about my adopted family here), who's also caring for an aging parent. This is in addition to my full-time career in a helping profession, and actively volunteering on two boards (here and here) to give back. I know what it's like to have your heart so full of love for everyone else, that your own needs and wants never seem to make it on the list.
First off, know this, you are not selfish.
Taking care of yourself is essential to be able to do all of the things you want to do. To be able to take care of all of the people you love. And to carve out a little time for yourself.
That's called balance.
That's not selfish. It's the most loving thing you can do for not only you, but for those you love the most. They want you to take care of yourself. They want you to be happy and healthy and living the life you desire.
So how do you do it? To get you started, I created this 10 step course to help you institute the changes you'd like to make in your life. Whether that involves your weight, finances, relationships, health, home or otherwise, I've got you covered. The 10 steps covered in my course, include actions to complete after each step to get you where you want to be. The best part? It's free.
To get access to the course, join the thousands of people in my community, and become part of my VIP List here. Becoming a VIP is free and includes access to my course, and exclusive content to live a happy, healthy life, full of purpose and meaning delivered right to your inbox.
Are you ready? Let's do this.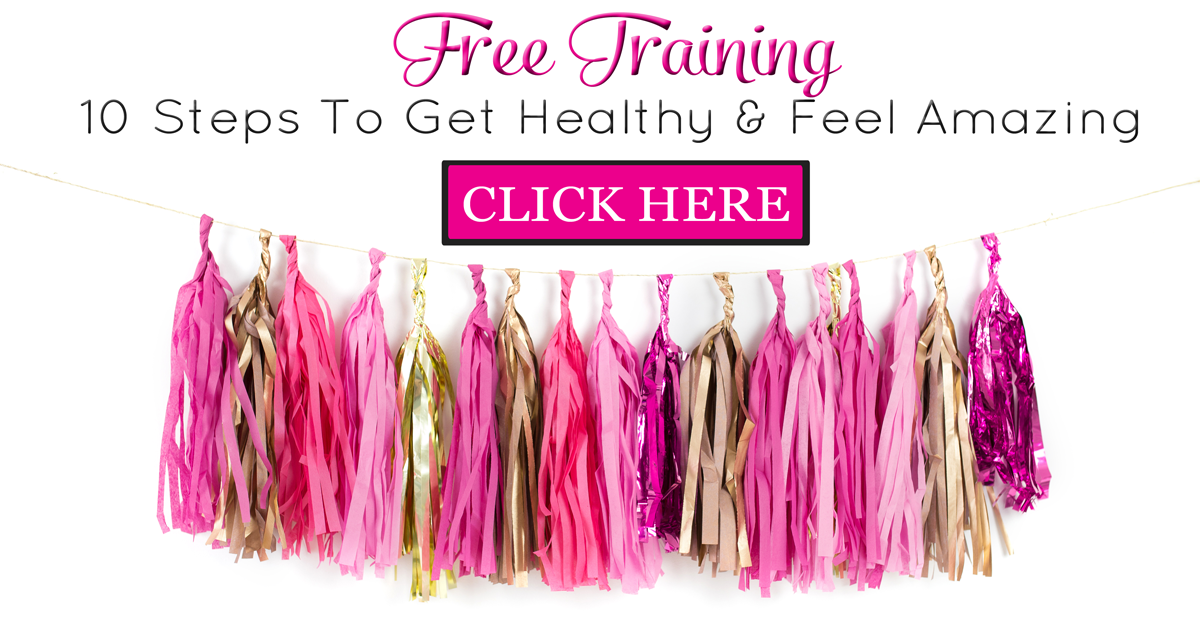 ~ Why

I Do

What

I Do

 ~
I am the daughter of a
breast cancer hero

in heaven, my Mom, and a

cancer survivor,

my Dad. I myself am a

previvor

. 

My mother, father and I represent everything that could happen when it comes to cancer.

My mother paid the ultimate price. My father survived. And I was given the chance to look cancer in the face and say 'not me'. I am determined to take what has happened to me and my family and create positive change as a result through my career and the advocacy work I do for people affected by cancer. I am committed to doing all I can to help people live

Happy

,

Healthy

Lifestyles

, full of

Purpose

and

Meaning

.
 ~ My
Purpose

, My

Meaning

, 

My

Why ~
~ Additional 
Resources

&

Fun

With 

B

~
Popular Television Appearances
Popular Posts
Popular B-TV Episodes
Popular Recipes
What People Are Saying
I started working with Berta some time ago on a journey of weight loss and a healthy life style change. To date I have lost a total of 73 pounds!!! I started at 273. With Berta's weekly coaching sessions of useful tools and a ton of encouragement, she helped me succeed in a goal to a better and healthier life style change. I have had a few set backs, but with Berta's check in and positive attitude, she helped me realize that my journey can continue. With her help I have decided to take it further to a goal of 195 and then maintain with my new lifestyle change. The last thing I would like to add is Berta made this easy because you get the sense she truly loves what she does and indeed has the heart of a teacher.  -M. G.
You did exactly what you've always done for me – broke something down into a way that I can completely understand. Thank you so much, B! That's wonderful and SO appreciated! I can definitely handle that! All the things you've accomplished, the joy you've brought people, I'm constantly amazed by you!– F. E.
My coaching sessions with Berta gave me a set of profound tools that provided insight and helped me through a confusing and frustrating period in my life. These tools are something I'll carry with me as I move forward in a new direction! I'd recommend her to anyone. She has definitely helped give me a new positive outlook on life! – K. P.

Berta takes the time to get to know your strengths to help you achieve your goals. She really cares and wants to make a difference in your life.– L. W.
Berta was my saving grace! During our sessions she took the time to explain to me the differences between the different kinds of foods there were out there. You see I needed to gain some weight and no matter what I tried, I couldn't. But with Berta's help, I learned which foods had what affect. Good fats VS bad fats, and how to read food labels. She also taught me how to keep a log so I could keep track of the calories to get the idea of what to eat and how much. I am happy to say that I have gained 22 lbs and no longer need to keep track. I still read the labels, but now I understand and know which foods are right for me. -A. A.