Do you want to get healthy and feel amazing?  Maybe lose weight, get organized, or reduce stress?  How about finally getting a good night's sleep to wake up feeling energized and excited about your day?  If so, you're not alone!  Who doesn't want to be healthy and feel great?!  But…how exactly do you do that?  Well, that's where I come in!  I'm here to help you make the changes you want, to live a life you love!  Just think of me as your BEST SELF Bestie!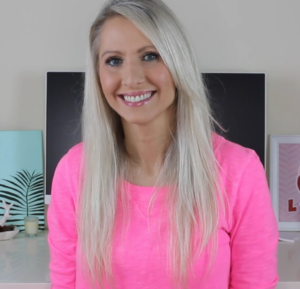 I'm a Mayo Clinic trained and Board Certified Coach, Speaker, and Teacher. In addition to Mayo Clinic, I have advanced degrees, certifications, and specializations from the University of Minnesota-Duluth, University of Pennsylvania, and Stanford University School of Medicine. You can learn more about me here.
I created my Signature 7 Step Coaching Program to help people transform their lives by pairing my education, experience, and expertise, with my enthusiasm, big heart, and sincere desire to help others. I'm excited to be a part of your journey!
You might have seen me on:
My coaching sessions with Berta gave me a set of profound tools that provided insight and helped me through a confusing and frustrating period in my life. These tools are something I'll carry with me as I move forward in a new direction! I'd recommend her to anyone. She has definitely helped give me a new positive outlook on life!
One of the biggest components of Berta's program is changing the mentality toward how I was eating. So many of us have such skewed concepts from years of struggling with weight loss, this program challenges those thoughts with clinically backed research. Her training can be applied to so many areas outside of eating as well working toward overall health. Her knowledge is evident and challenged me to dig deeper into the reasons why I am making choices. Berta's passion and desire shines through and she will help you toward any success if you invest the time and work needed to make it happen. I've done many programs and this is one of the best!
I've been wanting to get back into shape for several years and I knew that I needed to clean up my diet. I don't really like to cook, and I usually went for whatever was quick, including snacking and fast food. Working with Berta taught me that good healthy food could be quick and easy and I was never hungry. I've lost a little over 10lbs so far and I've moved my belt in about 2 inches. This is not a fad, this is learning how to eat correctly.
I started working with Berta some time ago on a journey of weight loss and a healthy life style change. To date I have lost a total of 73 pounds!!! I started at 273. With Berta's weekly coaching sessions of useful tools and a ton of encouragement, she helped me succeed in a goal to a better and healthier life style change. I have had a few set backs, but with Berta's check in and positive attitude, she helped me realize that my journey can continue. With her help I have decided to take it further to a goal of 195 and then maintain with my new lifestyle change. The last thing I would like to add is Berta made this easy because you get the sense she truly loves what she does and indeed has the heart of a teacher.
Fitness has always been a big part of my life. I am no stranger to the gym, but something was lacking in my training and in my daily life. That something was my nutrition. I had an idea of how I should be eating, but didn't know where to start. Berta made it easy for me to get past the roadblocks by her easy to follow steps, planning strategies and most of all, her tremendous knowledge and support. I have noticed considerable changes in not only my eating habits and body, but my energy levels throughout the day and in the gym as well. The best thing I learned from Berta is what she taught me is "lasting changes" that I am able to continue using and continue following.
Berta takes the time to get to know your strengths to help you achieve your goals. She really cares and wants to make a difference in your life.
Berta was my saving grace! During our sessions she took the time to explain to me the differences between the different kinds of foods there were out there. You see I needed to gain some weight and no matter what I tried, I couldn't. But with Berta's help, I learned which foods had what affect. She also taught me how to keep a log so I could keep track of the calories to get the idea of what to eat and how much. I am happy to say that I have gained 22 lbs and no longer need to keep track. I still read the labels, but now I understand and know which foods are right for me.
As your coach, I help you design and live a life you love. I have a toolbox full of strategies, techniques, proven processes and frameworks to help you eliminate overwhelm and achieve your goals. I use the science of happiness and behavior change to help you flourish!
Now change is uncomfortable. But I'm here to get you through that. Because once you are, you'll be operating at your BEST and accomplishing things you now dream of. This takes commitment, effort, and time. And I'll be with you every step of the way. If you're ready to make some changes, I'm your girl! My clients get results, and I'm excited to help you do the same. :)
"Somebody is in the hospital begging God for the opportunity you have right now. Step into your moment." -TD Jakes
Signature Coaching Program - Three Months
Private Coaching with Berta Lippert
10 Coaching Calls (50 minutes)

Personalized Path To Transformation