A few of my corporate clients: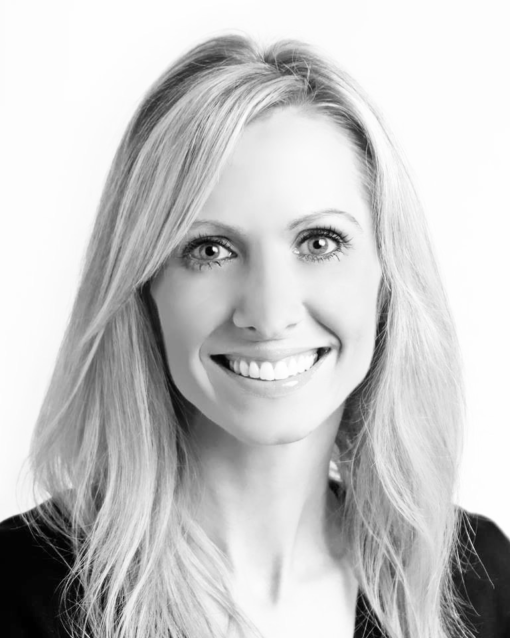 When it comes to helping people create change in their lives, there's simply no one else out there like me. 
I have a powerful combination of what I refer to as my 3 E's, to help you (or your employees, members or staff) live a life you love. I have the Education, Experience and Enthusiasm necessary to help you achieve your goals. 
My work is also deeply personal to me. I've lost my mom, my brother, and my sister to cancer and critical illness. My dad also battled cancer, but he survived. I've learned a lot through these experiences, and I'm on a mission to help other people avoid the heartbreak, pain, and fear my family has had to endure.
#1 

Education
I learned from the best. My graduate level training is from world renowned medical care, research, and education institute, Mayo Clinic. I studied at Mayo School of Health Sciences and am a Mayo Clinic Certified Wellness Coach. I also have a certificate in Living Healthy With Chronic Conditions from Stanford School of Medicine, and a specialization in Positive Psychology from the University of Pennsylvania. All of this is in addition to my Bachelor of Science in Health Education, and Master of Health and Safety, from one of the top schools in the nation for education, The University of Minnesota-Duluth. For a detailed list, please see the section below on my education, certifications, and specialization. 
 #2 
Experience
I've been a leader in my field for over 25 years. I have personally trained over 30,000 people across the U.S., Europe, Canada, Asia and the Middle East. I've had the privilege to coach people privately, and have been asked to deliver talks and training to workers at leading agencies, industries and institutions including AT&T, Motorola, IBM, Caterpillar, Raytheon, Intel, Samsung, The University of Michigan, The United States Environmental Protection Agency (EPA) and more. I also make regular appearances as a content expert on local and national television and radio. 
#3 

Enthusiasm
I love what I do and it shows. Whether on air, coaching one-on-one, in a classroom, or on stage, my energy and enthusiasm is contagious. Combine that with my naturally positive personality and you have exactly who you need with you on a journey of change. I am on a mission to help one million people create healthy lifestyle changes to live happy, healthy lifestyles, full of purpose and meaning. I'm excited for you to be one of them!
Education, Certifications, & Specializations
National Board Certified Health & Wellness Coach – National Board of Medical Examiners
Certified Health & Wellness Coach – Mayo Clinic School Of Health Sciences
Living a Healthy Life with Chronic Conditions – Stanford School Of Medicine
Specialization in Positive Psychology – University of Pennsylvania 
Bachelor of Applied Science in Health Education – University of Minnesota-Duluth
Master of Environmental, Health and Safety – University of Minnesota-Duluth
Contact me to get started!
Berta is a technical expert on multiple topics, and she is exceptionally talented in communication of these topics through both standup training, and web delivery. In my experience, Berta conducts both her personal and professional life with the highest character and integrity. If Berta commits to a deliverable, it will be on time, and will be the highest quality.
My coaching sessions with Berta gave me a set of profound tools that provided insight and helped me through a confusing and frustrating period in my life. These tools are something I'll carry with me as I move forward in a new direction! I'd recommend her to anyone. She has definitely helped give me a new positive outlook on life!
Due to her outstanding technical expertise, her attention to detail, and her exceptional program management, Berta is among the best professionals I have worked with and can be counted on to provide the highest quality support for a wide variety of needs. Berta is always enthusiastic and dedicated to the fulfillment of her obligations and ensures all projects are completed in a very thorough and timely manner. I highly recommend working with this exceptional EHS professional!
I started working with Berta some time ago on a journey of weight loss and a healthy life style change. To date I have lost a total of 73 pounds!!! I started at 273. With Berta's weekly coaching sessions of useful tools and a ton of encouragement, she helped me succeed in a goal to a better and healthier life style change. I have had a few set backs, but with Berta's check in and positive attitude, she helped me realize that my journey can continue. With her help I have decided to take it further to a goal of 195 and then maintain with my new lifestyle change. The last thing I would like to add is Berta made this easy because you get the sense she truly loves what she does and indeed has the heart of a teacher.
Berta is always one of the more dedicated and professional associates I've had the pleasure of working with. She continually drove with true concern, all the programs and difficult action resolution team projects, with sincere interest and knowledge's for the teams success. Her input, area expertise, and dedication towards reaching solid, fact based solutions made her a 'stand out' leader. Gaining the respect of hundreds if not thousands, of our Customer and Field Engineering staff.
I've been wanting to get back into shape for several years and I knew that I needed to clean up my diet. I don't really like to cook and I usually went for whatever was quick including snacking and fast food. Working with Berta taught me that good healthy food could be quick and easy. I've lost a little over 10 lbs so far and I've moved my belt in about 2 inches. This is not a fad, this is learning how to eat correctly. I'm working on expanding my go to recipes, yeah I'm even cooking more.
Berta helped develop and deliver training to several thousand employees across the globe and always received the highest customer satisfaction marks within our organization. She always puts the customer first and works extremely well with others to get the job done.
One of the biggest pieces of Berta's program is changing the mentality toward how I am eating. Changing how I view food, my lifestyle, and overall health has been powerful toward my success. So many of us have such skewed concepts from years of struggling with weight loss, this program challenges those thoughts with clinically backed research. Her training can be applied to so many areas outside of eating as well working toward overall health. Her knowledge is evident & challenged me to dig deeper into the reasons why I am making choices. Berta's passion & desire shines through & she will help you toward any success if you invest the time & work needed to make it happen. I've done many programs & this is one of the best!
Berta is a highly skilled and knowledgeable professional. Her training skills are top notch and always keep the class interested in the material being presented. I am a better person for having known Berta and have affected many others by passing on the safety information and training to my peers that I learned from her. I highly recommend her as a trainer.
Fitness has always been a big part of my life. I am no stranger to the gym, but something was lacking in my training and in my daily life. That something was my nutrition. I had an idea of how I should be eating, but didn't know where to start. Berta made it easy for me to get past the roadblocks by her easy to follow steps, planning strategies and most of all, her tremendous knowledge and support. I have noticed considerable changes in not only my eating habits and body, but my energy levels throughout the day and in the gym as well. The best thing I learned from Berta is what she taught me is "lasting changes" that I am able to continue using and continue following.
Berta managed and taught most of our EHS programs and always received extremely high survey results. She was excellent at listening and providing guidance to the workforce. Berta was an excellent instructor.
Berta takes the time to get to know your strengths to help you achieve your goals. She really cares and wants to make a difference in your life.
Berta is the quintessential professional. She strives to truly partner and then works diligently to provide effective and efficient solutions. Berta seeks to fully understand the business that she supports in order to bring the correct answers to the table.
Berta was my saving grace! During our sessions she took the time to explain to me the differences between the different kinds of foods there were out there. You see I needed to gain some weight and no matter what I tried, I couldn't. But with Berta's help, I learned which foods had what affect. She also taught me how to keep a log so I could keep track of the calories to get the idea of what to eat and how much. I am happy to say that I have gained 22 lbs and no longer need to keep track. I still read the labels, but now I understand and know which foods are right for me.