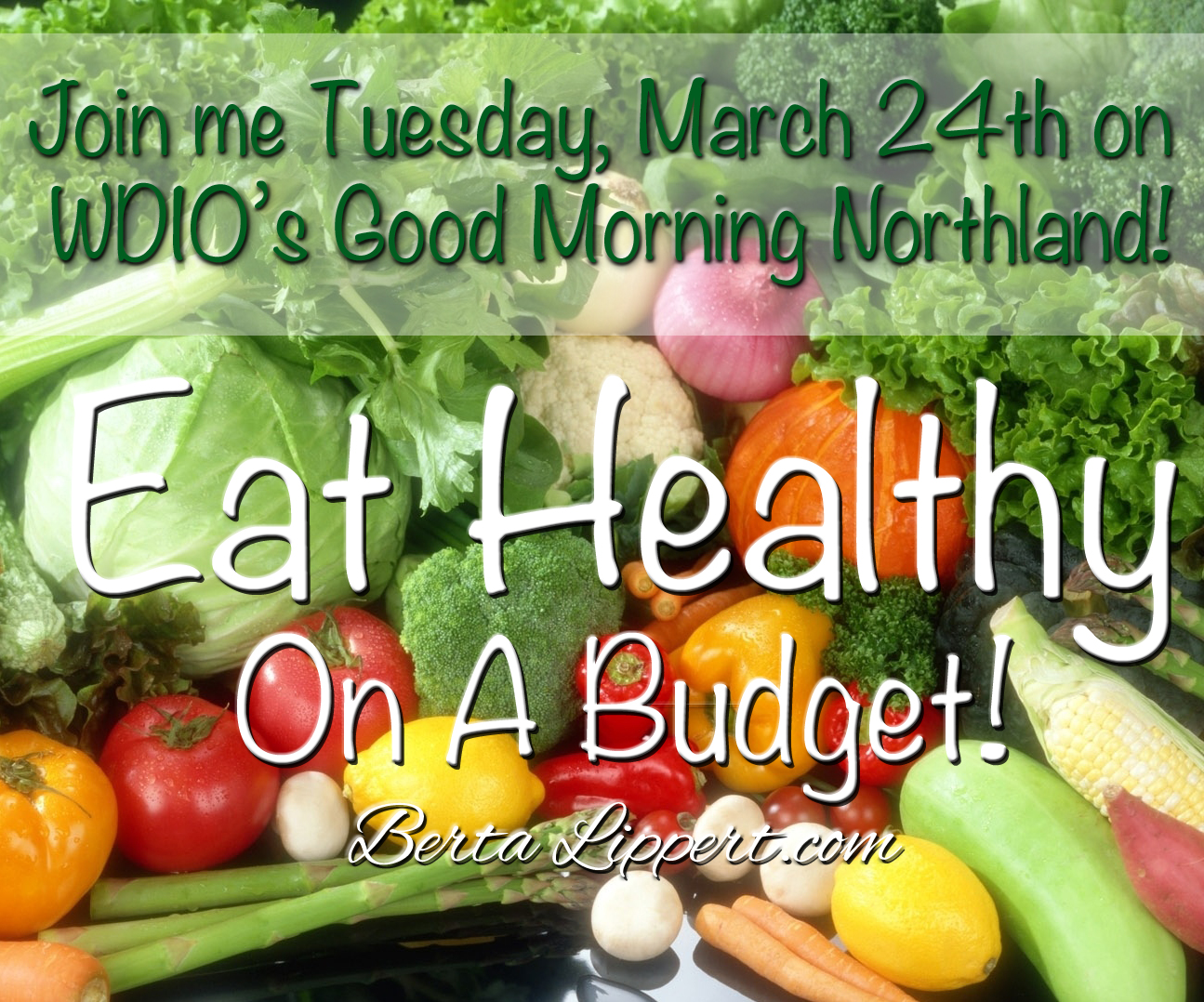 Upcoming Good Morning Northland Segment
Posted by b in BLOG, Health & Wellness
22
Mar
2015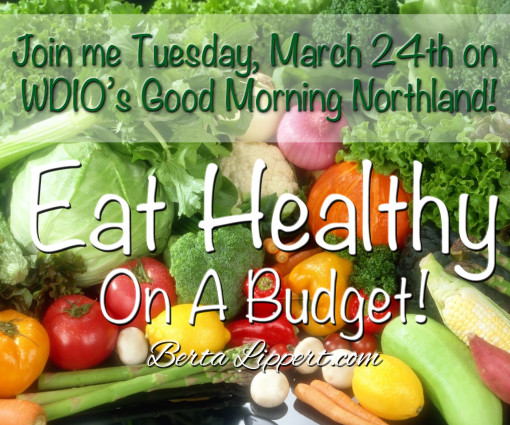 Happy Sunday Angels!
Mark your calendars and join me Tuesday Morning on Good Morning Northland on WDIO! I'm going to be sharing 3 Smart Strategies to Eat Healthy On A Budget AND a delicious recipe using those strategies! :)
Don't miss out on the fun! Maarja Anderson and I have already proven, eating healthy can be fun! And now we're going to help you save money while you do it!
For all of you Angels outside of WDIO's viewing area, not to worry! I'll post a video of the segment Tuesday afternoon! :) Have a great night everyone! love, b
Related Posts :