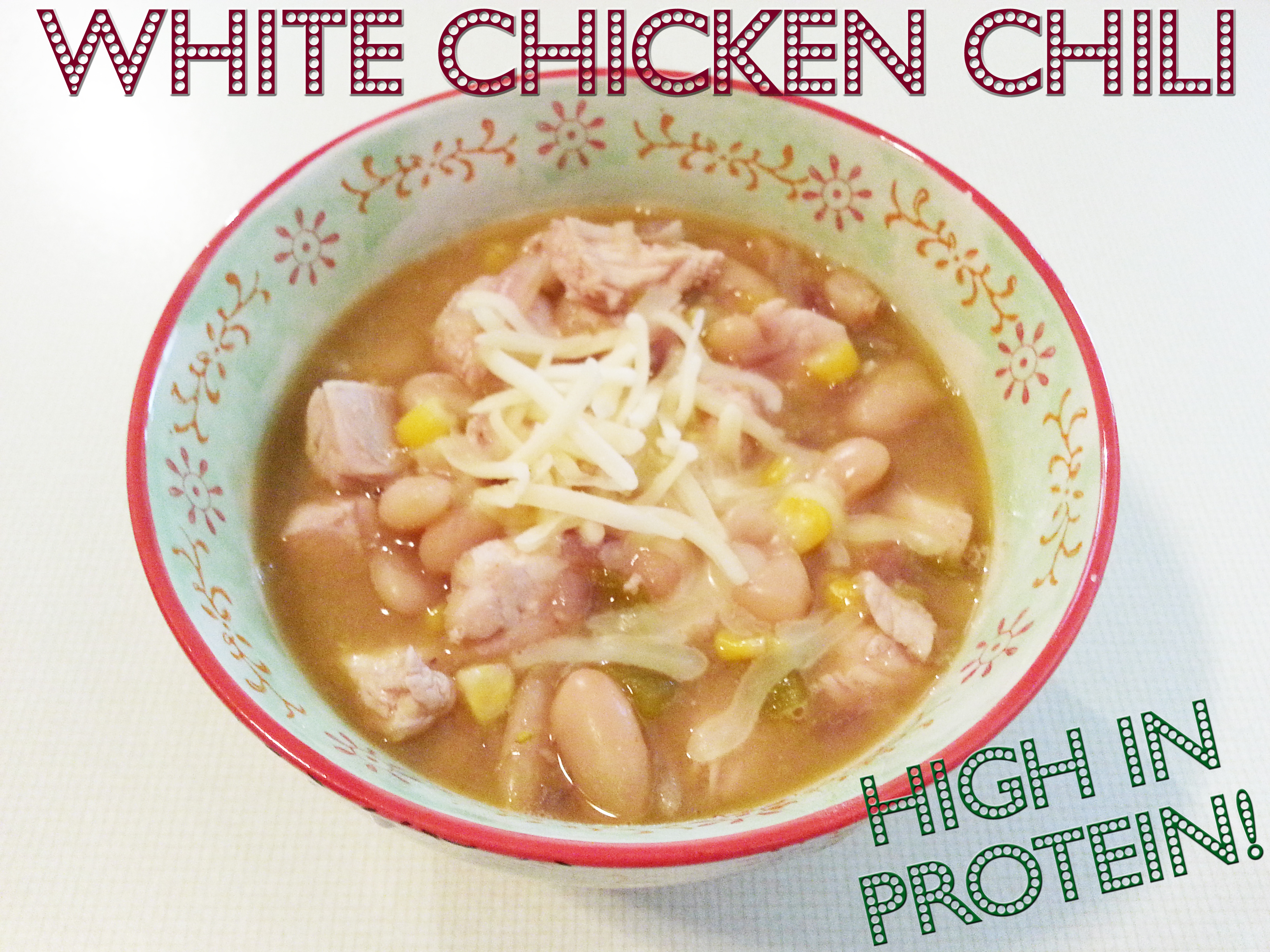 White Chicken Chili
Posted by b in BLOG, Recipes
15
Sep
2013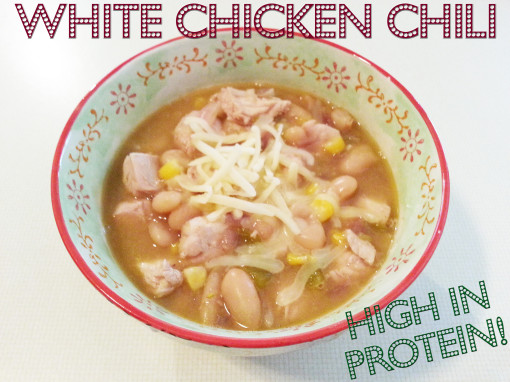 White Chicken Chili
This recipe is perfect for gameday! I made it last Sunday to eat during the football games. It turned out great! Much better than the outcome of the Vikings vs Lions game. Oh well, what can you do?  Still love you Vikings!
We're on a string of wins in our house with my son's Jr High football team winning their game Thursday, the Varsity winning their game Friday and my alma mater taking care of business Saturday! #BulldogCountry So come on#Vikings & #49ers! I'll be rooting for you!!
I hope you all enjoy the chili!
Ingredients:
1 T olive oil
2 lbs (32 oz) chicken breasts, boneless and skinless, diced into 1-inch cubes
1 onion, diced
3 cloves garlic, grated
1 t salt
1 t ground cumin
1/2 t chili powder
1/8 t cloves, ground
1/8 t cayenne pepper
4 (15.5 oz cans) cannellini (white kidney) beans, drained and rinsed
28 oz chicken stock, low sodium
2 c corn, frozen
2 (4 oz cans) green chilis
1 lime
3/4 c low fat, shredded monterey jack cheese
Heat oil in a heavy saucepan over medium heat. Add chicken and onion. Cook until chicken is no longer pink, about 5-7 minutes. Add garlic cloves and spices, continue to cook for 1-2 minutes. Add beans and stock. Stir and simmer for 25 minutes. Add corn and green chilis, continue to simmer for 5 minutes. Remove from heat and squeeze lime into chili. Serve with 1 tablespoon of cheese per cup of soup.
If you prefer a thicker chili, puree 1/4 of the soup before you add the corn.
Recipe: recipes.sparkpeople.com
Related Posts :