Happy, Healthy Lifestyles, Full of Purpose & Meaning.
with Mayo Clinic Trained & Board Certified, Berta Lippert
YOU MIGHT HAVE SEEN ME ON:
I have a personal goal to help one million people create healthy lifestyle changes to live happy, healthy lifestyles, full of purpose and meaning. 
My energy and enthusiasm, combined with my education, experience, and sincere desire to help others, has influenced thousands around the world to lead healthy lifestyles through the use of proven processes and powerful tools I learned while attaining numerous advanced degrees, specializations, and certifications. 
Corporate Training
Online Training
Consulting
Public Speaking
On-Air Talent
Keynotes & Breakout Sessions
Health Coaching
Life Coaching
Business Mentoring
"Somebody is in the hospital begging God for the opportunity you have right now. Step into your moment." -TD Jakes
Are you looking to make some positive changes in your life?  I got you! I'm your Best Self Bestie  who could not be more excited to help! 
If you're ready to STEP INTO YOUR MOMENT & TAKE ACTION, let's chat! :)
A much sought-after leader and accomplished 30+ year veteran speaker and trainer, I have developed and delivered inspirational talks and training to over 30,000 people around the world including across the US, Europe, Asia, the UK, Canada, and the Middle East.
Due to her outstanding technical expertise, her attention to detail, and her exceptional program management, Berta is among the best professionals I have worked with and can be counted on to provide the highest quality support for a wide variety of EHS needs. Berta is always enthusiastic and dedicated to the fulfillment of her obligations and ensures all projects are completed in a very thorough and timely manner. I highly recommend working with this exceptional  professional.
Douglas Fleming – Global Health and Safety Leader at Twitter
Hi! My name is Berta. But my friends call me B. It's nice to virtually meet you! :)
I'm your typical Minnesota Nice Midwestern girl, based out of California for over a decade, and happily traveling the world for work since 1995. I'm a small town girl at heart, with the opportunity and drive to have already helped tens of thousands of people all around the world.
I have both a big heart, and a big goal to help a million people create healthy lifestyle changes to live a life they love! How do I do this? With my Signature 3 Es! My Education, my Experience, and my Enthusiasm!
I'm a Mayo Clinic trained and Board Certified Health and Wellness Coach, Speaker, and Trainer, with over 30 years of experience developing and delivering various training and coaching programs to help people transform their lives.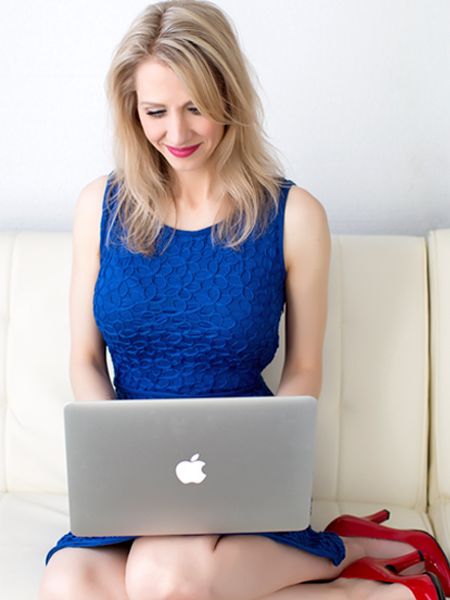 Sign up for my FREE course full of helpful resources to live a HAPPY, HEALTHY Life, Full of PURPOSE & MEANING! :)