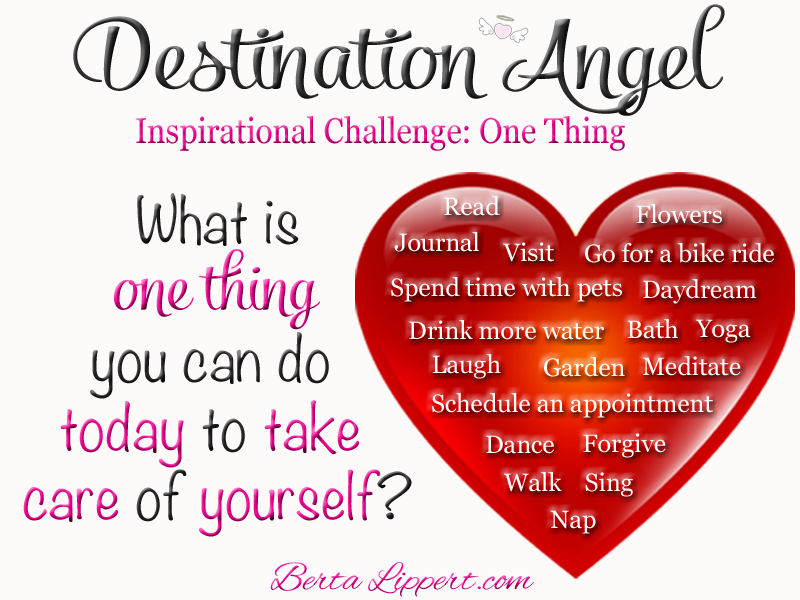 Destination Angel: Inspirational Challenge – One Thing
Posted by b in BLOG, Inspiration, Operation Self-Care
03
Aug
2015

Happy Monday Angels!
Remember this post here where I kicked off Operation Self-Care? It was May of 2014. It's now August of 2015 and I'm not giving up on you guys! :) If you watched the video I shared last week here, then you know I think there's more work to do.
We're so busy taking care of everyone else, that it's easy to put ourselves on the back burner. So for this week's Inspirational Challenge, I'm challenging you to do
'One Thing'

to take care of yourself this week. Just one. You can do it! :) Take a look at the image above, or check out a list of other ideas here, and pick one thing you can do this week to take of yourself!
Related Posts :