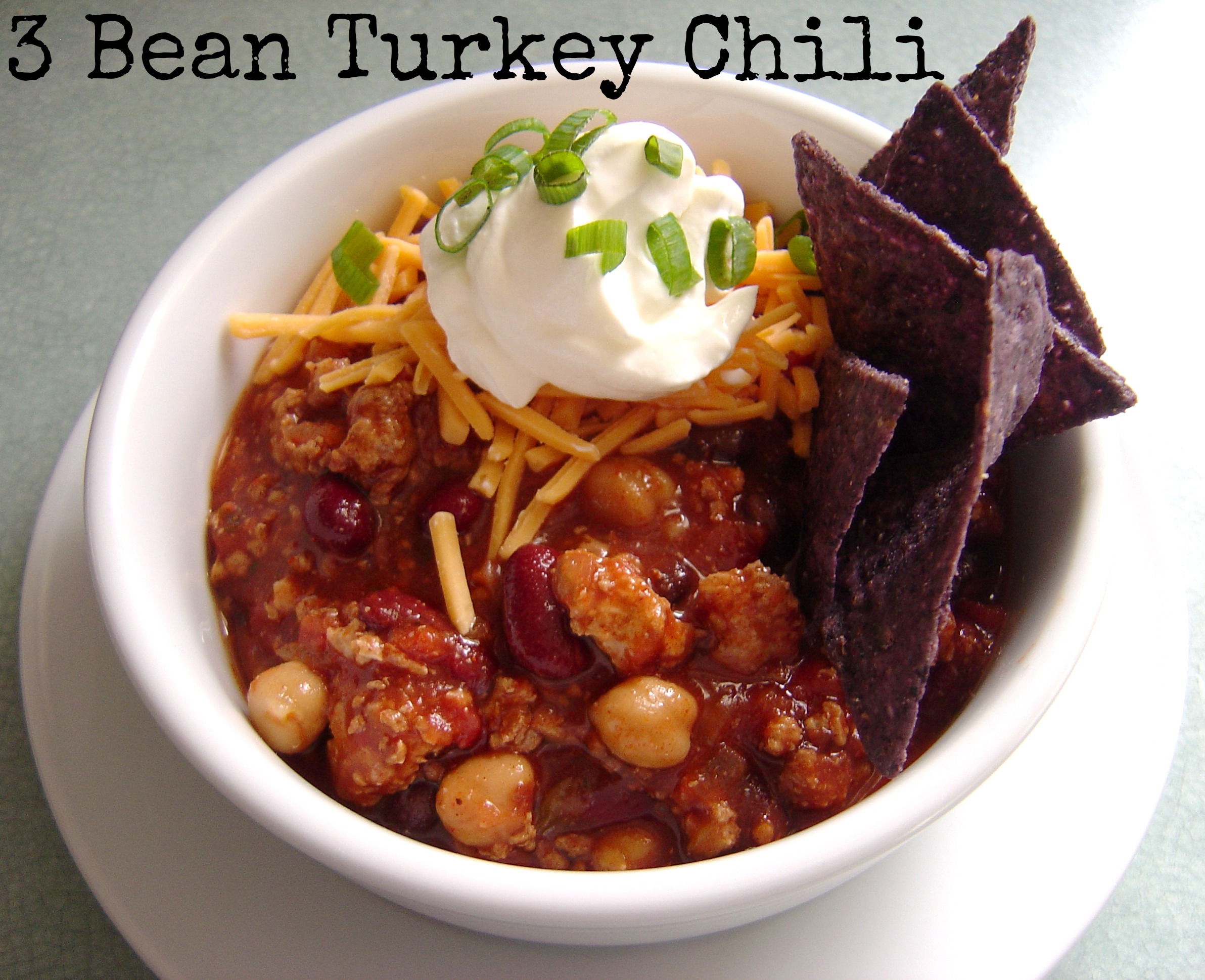 3 Bean Turkey Chili Recipe
Posted by b in BLOG, Recipes
20
Nov
2013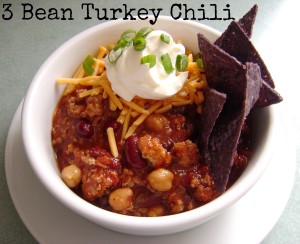 This is my favorite chili recipe. It's a 3 Bean Turkey Chili slow cooker recipe.
Now before you get all cross-eyed wondering if I really meant to put in garbanzo beans, yes I did thankyouverymuch. I do like my chickpeas.  Give it a try! It is delicious and there has not been one person who has tried this recipe who hasn't come back raving about it.
Enjoy!
Crock-Pot 3 Bean Turkey Chili
Serves 6 (1.5 cup serving)
Ingredients:
2 lbs lean ground turkey
1 small onion, chopped
1 tsp minced garlic
1 (28 oz) can no salt added diced tomatoes, undrained
1 (16 oz) can no salt added tomato sauce
1 (4.5 oz) can chopped chilies, drained
1 (15 oz) can low sodium chickpeas, rinsed
1 (15.5 oz) can low sodium black beans, rinsed
1 (15.5 oz) can low sodium dark red kidney beans, rinsed
2 tbsp chili powder
1/2 tsp ground cumin
Instructions:
Brown turkey and onion in a medium skillet over medium high heat until cooked through. Drain any fat remaining and transfer to crock-pot.
Add the beans, garlic, chilies, chickpeas tomatoes, tomato sauce and all of the seasonings, mixing well.
Cook on low 6-8 hours.
Photo & altered recipe: smells-like-home.
Related Posts :