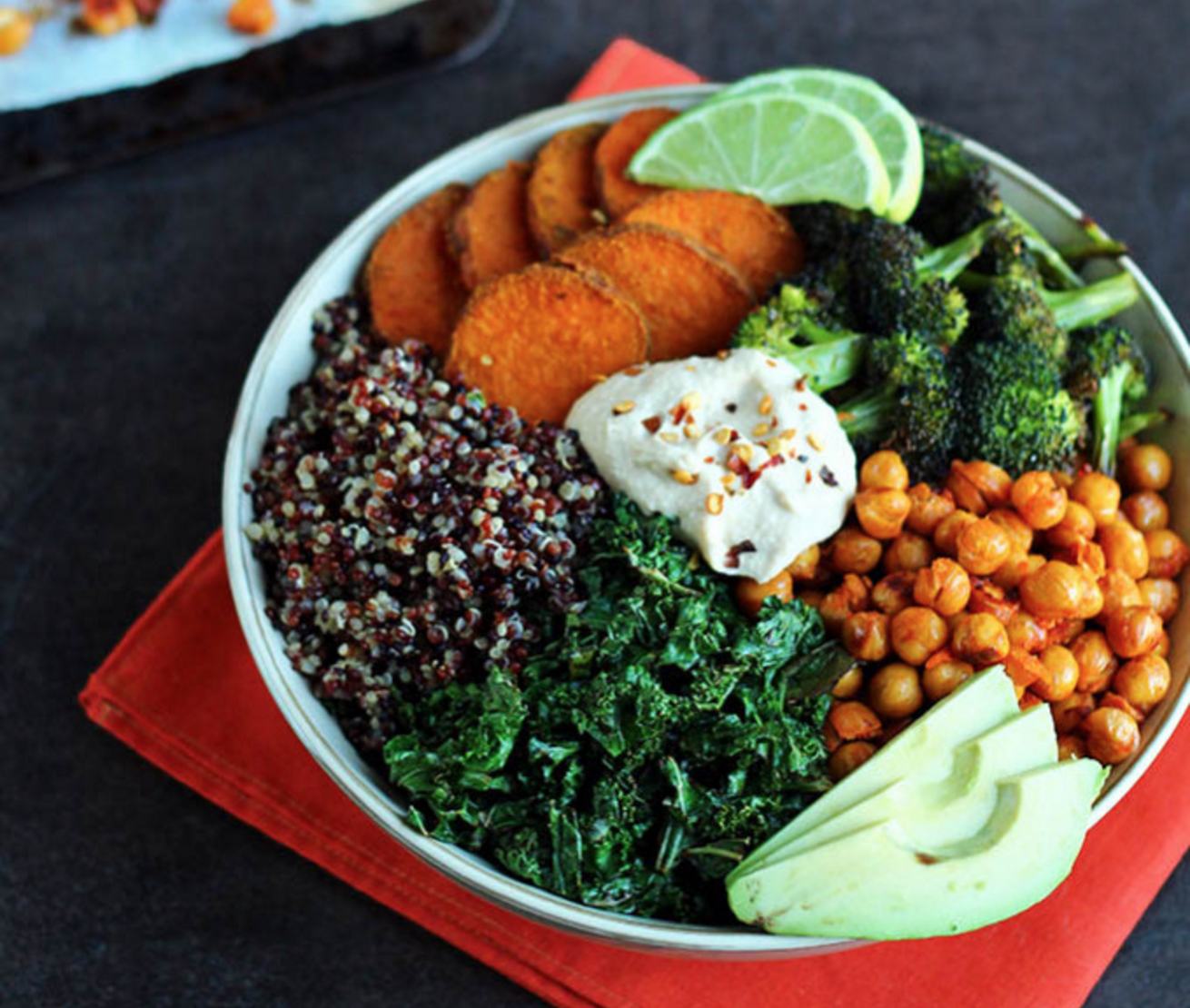 BFF: Veggie Quinoa Bowl
Posted by b in BLOG, Health & Wellness, Recipes
20
Nov
2015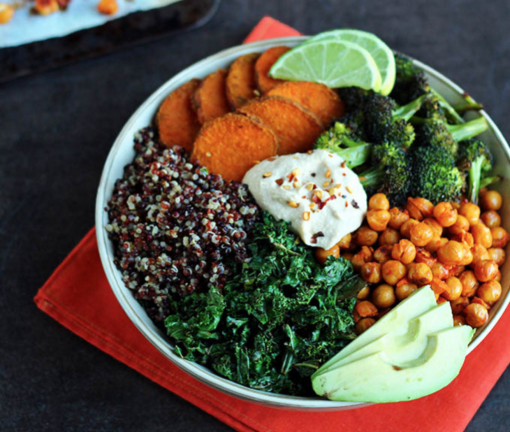 I was cruising Pinterest for today's BFF: B's Food Friday, and found this gem! Oh my goodness is looks good!! And it's really like 5 recipes in 1 as Brittany of I Love Vegan, provides recipes for each of the following.
Garlic Roasted Brocoli

Roasted Sriracha & Soy Sauce Chickpeas

Curry Roasted Sweet Potatoes

Quinoa

Chili-Lime Kale
Garlic, curry, Sriracha & chili-lime? I'm in!!
Thank you Brittany! :)
Photo & Recipe: I Love Vegan
Related Posts :