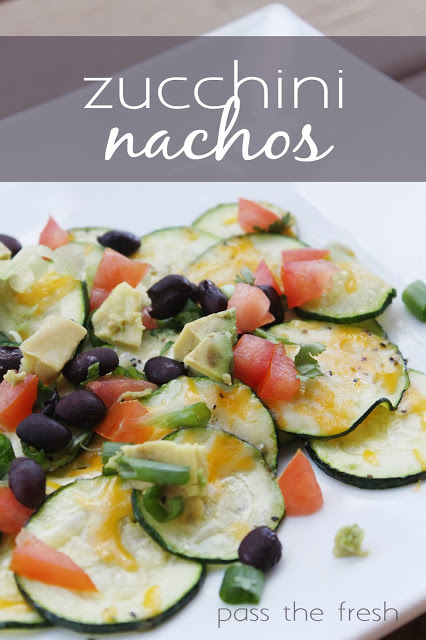 BFF: Zucchini Nachos
Posted by b in BLOG, Recipes
05
Sep
2014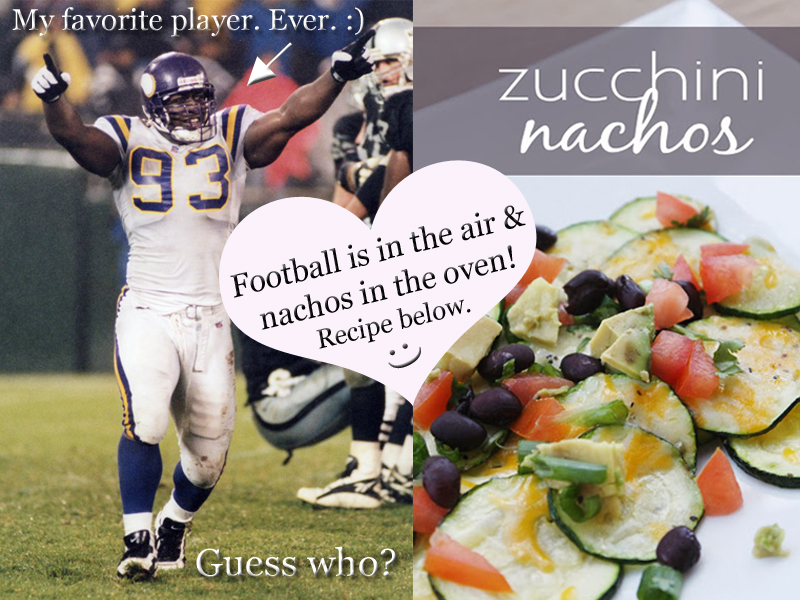 It's not officially the first day of autumn until September 23rd, so I'm still in summer mode. I refuse to give up my final days of summer and embrace fall until I absolutely have to. Well, except for football. Football's been in the air a good month already at our house. Us Lipperts LOVE our football!! I fondly remember my mother proudly wearing her Viking's jersey to church on Sundays, racing home after the service to be on time for kick-off, and splitting a Little Cesar's pizza with my dad while watching the game.
I now carry on that tradition with my son knowing my Mom is rooting like crazy from heaven. Probably trying to cash in a few favors with the big man to see if we can FINALLY win a Super Bowl. Keep working him Mom!! It's gotta happen sometime! (I'm an eternal optimist remember?)
Much of the tradition remains the same, including food being a big part. But now I incorporate some healthier options for everyone, often getting rave reviews in return. As is the case with these Zucchini Nachos. At first it's an eye roll or clarification that YES for the third time, it's zucchini!! BUT there are never any left overs. :)
If you're interested in serving up some healthier options during game time, give these nachos a try. Crystal of Pass the Fresh has provided us with an easy recipe that's much healthier than the original but just as tasty! Enjoy! And Go Vikings!!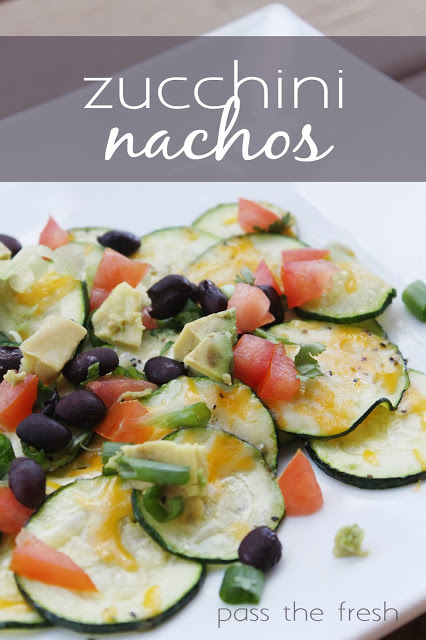 Baked Zucchini Nachos – 4 SERVINGS
PREP: 10 minutes           COOK: 20 minutes            READY IN: 30 minutes
INGREDIENTS:
4 zucchini, thinly sliced

cooking oil to spray zucchini (I used coconut oil)

1 cup shredded cheese

1 can (14oz) low sodium black beans, rinsed and drained

2 small roma tomatoes, finely chopped

2 green onions, chopped

1/4 cup cilantro

1 large avocado

lime juice
DIRECTIONS
Thinly slice zucchini. Place zucchini on tinfoil covered baking sheet making sure they are evenly spread out. Spray some cooking spray on the zucchini and sprinkle with salt and pepper. Bake for 10 minutes at 425ºF. Turn over and return to the oven for another 10-15 minutes. During the last few minutes sprinkle your cheese on top. Cook until melted.
Transfer zucchini to serving plate and top with black beans, tomatoes, green onions, cilantro, avocado and squirt a little lime juice on top. Feel free to add your favorite nacho toppings!
NUTRITION FACTS
1 zucchini w/ toppings   331 calories  20g fat  26.4g carbs   16g protein   5.8g sugar
Photo & Recipe: Pass The Fresh
Related Posts :