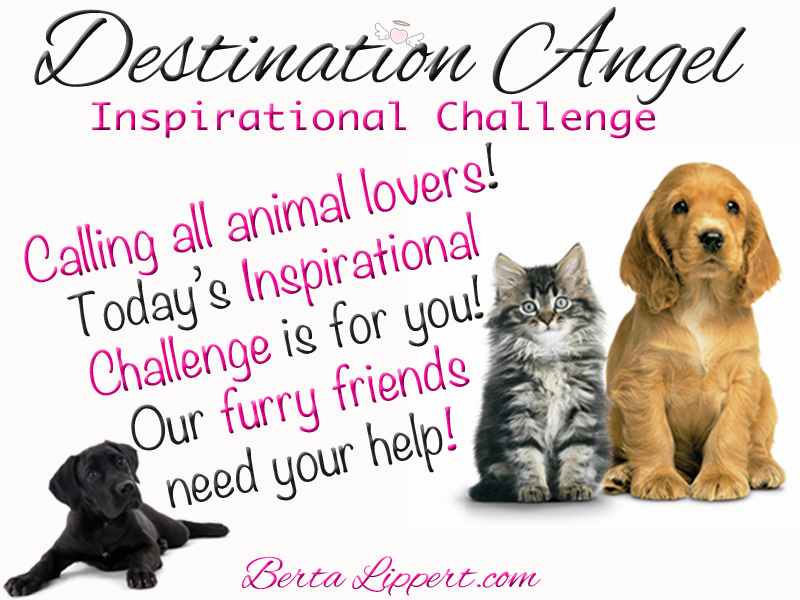 Destination Angel: Inspirational Challenge
Posted by b in BLOG, Inspiration & Happiness, Purpose & Meaning
27
Jan
2015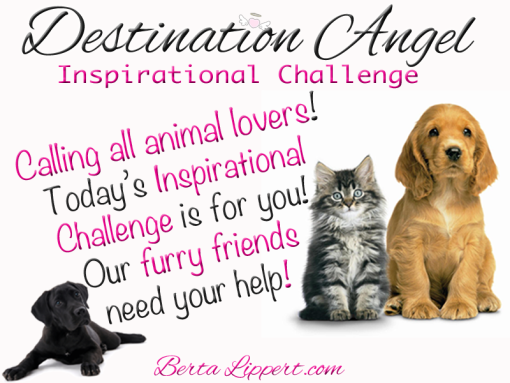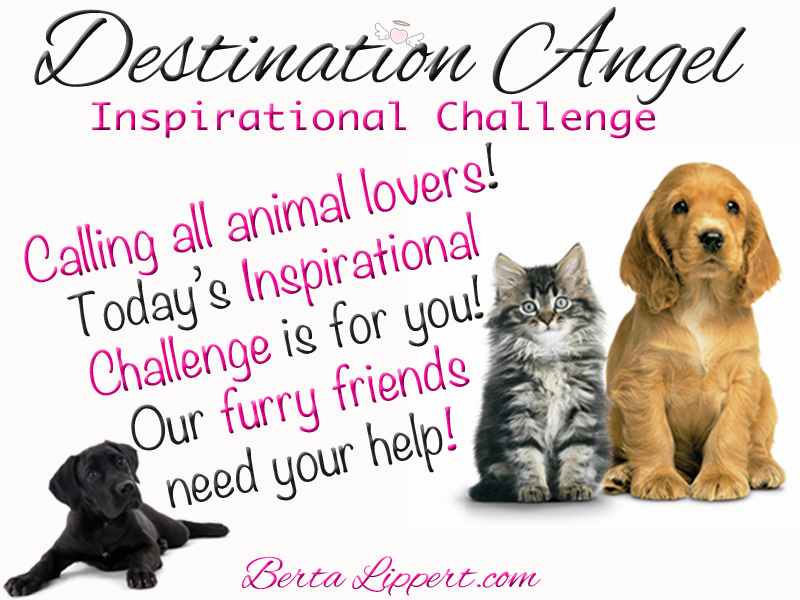 To all my fellow animal lovers, today's Inspirational Challenge is for you! This week's act of kindness is extended to our furry friends. If you're anything like me, you understand why I say I have "two" boys. One just happens to have four legs. :) They're family!!
But sadly, not all animals are so lucky, which brings me to this week's Inspirational Challenge. Your challenge for the week, is to help an animal. Any animal, in any way you choose! If you need some ideas, here are 10 to get you started. So, who's with me? Like this status if you're willing to help our furry friends this week!
10 Ways To Help Animals
1. Donate blankets, toys, cleaning supplies or food to a rescue shelter.
2. Offer to walk the neighbor's dog or care for their pet if they're unable to do it themselves.
3. Volunteer at the animal shelter. This is perfect if you love animals, but are unable to commit full-time.
4. Report any neglect or suspected cruelty. You can do this anonymously.
5. Play with your pet more. You're busy. They get it. But YOU are their whole world!
6. Foster or adopt a pet.
7. Volunteer to pick up trash that can injure or harm wildlife.
8. If you're a photographer, offer your talents to capture beautiful images of adoptable pets.
9. Donate to your favorite animal organization/charity.
10. Share this challenge with your friends to help even more animals!
Related Posts :