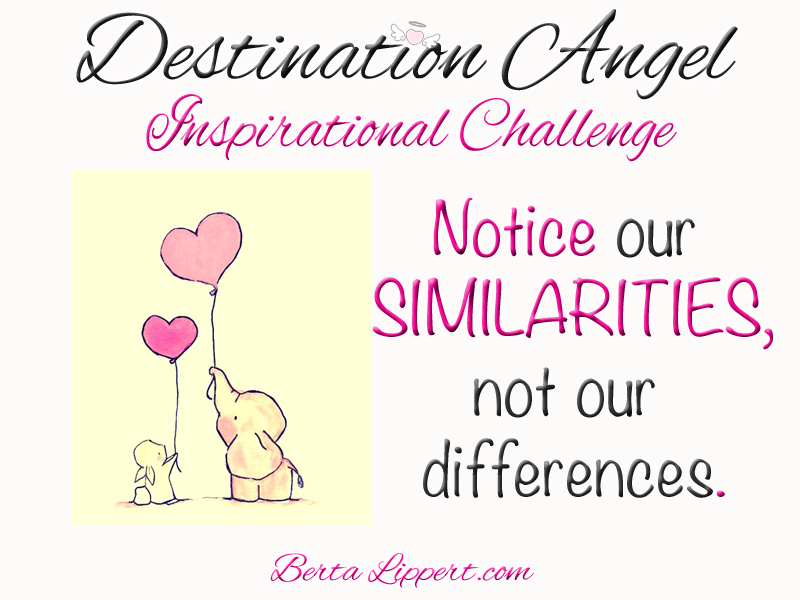 Inspirational Challenge: Notice Our Similarities, Not our Differences
Posted by b in BLOG, Inspiration & Happiness
18
May
2015

Happy Monday Angels!
Today's Inspirational Challenge was inspired by all of the amazing athletes I had the honor to spend time with Saturday while they competed at the 2015 Minnesota Track & Field Special Olympics. If you're ever looking to restore your faith in humanity, simply show up to these games. Every positive emotion you can think of is experienced there. I promise.
I believe one of the reasons this to be true, is because the spirit of these games is to celebrate our
similarities, not focus on our differences. We can choose to focus on what sets us apart, or what brings us together. I choose the latter and challenge you to do the same. The next time you see someone you may initially feel is different from you, look again. Notice the similarities instead. The kindness you show extends well beyond the person in front of you. I promise.
People like you are what makes this world a better place. And for that, I thank you.
love, b
Related Posts :