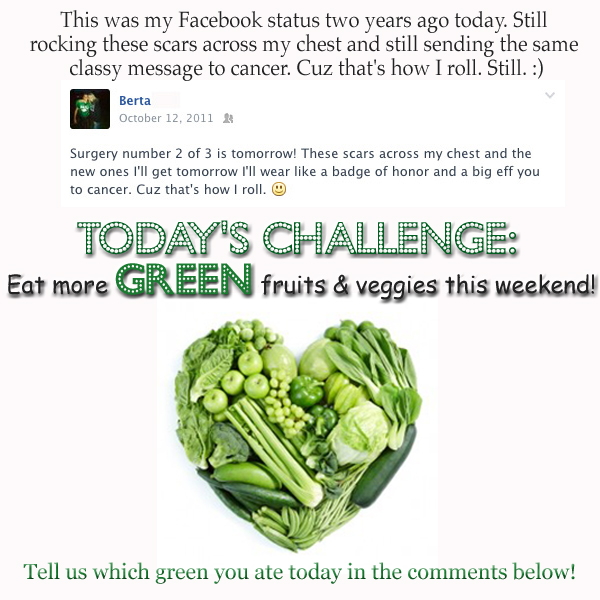 A Trip Down Memory Lane & A Nutritional Challenge!
Posted by b in BLOG, Healthy Lifestyle
12
Oct
2013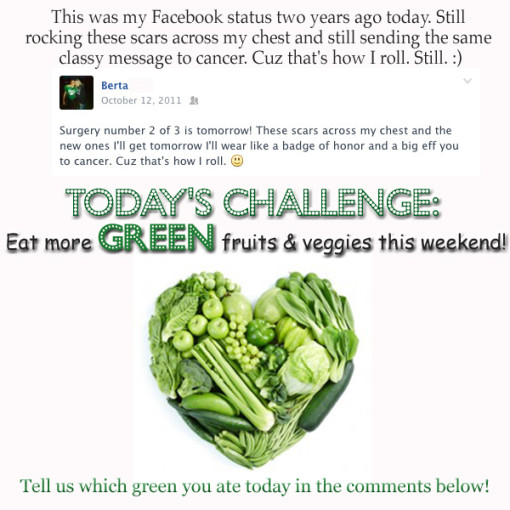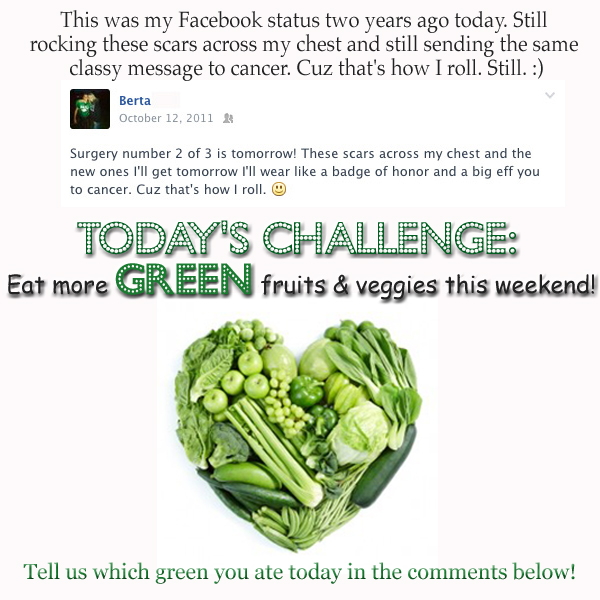 I saw an old post of mine and it made me giggle so I thought I'd share it along with today's challenge.
It's been fun to give away these prizes!! To be included in the drawing for the next round of giveaways, take part in the GREEN Challenge by letting us know in the comments which GREENS you ate this weekend!
Remember, S.O.S. – Start Out Small. If greens aren't your thing, start with just a green apple or some green grapes. Something small you know you can do. You can feel good knowing you replaced something not so healthy with something good for you!!
Related Posts :